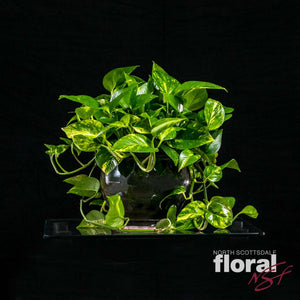 A classic houseplant, Pothos plants are a great low maintenance options for the home. They hold up extremely well and require little attention to thrive. 
Comes in a custom, high-quality pot. 
*Please note Pothos are poisonous if ingested. They should not be in reach of children or animals. Reconsider ordering one if that is a concern.