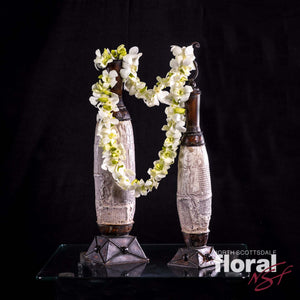 Our leis are made from fresh-cut Dendrobium Orchids that are grown in Thailand. We use real lei-string from Hawaii and hand-make them here in the shop. 
White is the most common color Dendrobiums come in and are very striking in their beauty. 
Dendrobiums are long-lasting and should keep for up to a week with refrigeration and moisture.